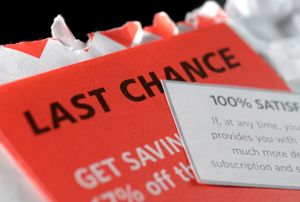 When it comes to business communications services, we've got it covered. We can provide virtually any product or service imaginable to communicate with your clients, employees, stockholders, or vendors.
We're experts at corporate identity pieces. But that's only the beginning. To learn more about the many products and services we offer, please contact one of our representatives.
Products
Business Systems Management-
FORMS MANAGEMENT
No business can run smoothly without forms. The trick is not letting forms overwhelm the business. Wouldn't it be great if your forms could be organized and tracked to generate reports that tally and catalog usage for inventory and chargeback purposes? Our forms management services can do just that and more. We have the capability and personnel to keep your forms in line and in print.

ACCOUNT MANAGEMENT
It can make a lot of sense to use PDQ's account management system. Because when we dedicate an account manager to monitor and forecast your copying, printing, and communication needs, you'll be able to stay on top of your projects instead of under them. Your PDQ Printing account manager has the solution for retaining the advantages, but eliminating the problems of your office services such as printing, copying, bindery and mailing - on site or off-site. While you retain convenience and flexibility - productivity, quality and safety can be improved and costs reduced. And with our exclusive software and computerized reports, the actual costs of these services can also be accurately tracked and tied into your present accounting chargeback system - giving you a bottom line that isn't fuzzy, it's exact.

COMMUNICATIONS & PROMOTIONAL-
BUSINESS CARDS
Let PDQ Printing make sure your business card reflects your professional image. We can reprint your cards or help you design a new look with our wide selection of typestyles, graphics, papers, flat or raised inks and standard, two-sided, or fold-over formats. Discounted pricing for large volume orders and preprinted blanks is also available

SELF-ADHESIVE AND ROLODEX BUSINESS CARDS
Now you have business cards that won't get misplaced or forgotten. Just peel off the backing and they'll stay where you put them. Use them on presentations, products, equipment, and literature to remind your customers of your products and services easily and economically. Or use our Rolodex business cards to make sure your card is handy for clients. They're available in flat and raised inks and in many ink colors and paper styles.

STATIONARY
PDQ Printing can give your stationary that professional edge, whether you want to match your present letterhead and stationary or create something new, we offer a wide range of appealing ink colors, raised ink for that extra special touch, and a high quality selection of paper and matching envelopes in many colors, textures and weights, from economical to deluxe.

ENVELOPES
PDQ Printing offers fast delivery on all envelope sizes and quantities, plain and printed. Ask about our "Always on Time" envelope printing system that can reduce your envelope costs and save storage space.

FORMS
Single and multiple part forms, carbonless and continuous computer forms can be designed or redesigned, printed, perforated, padded and numbered quickly and economically at PDQ Printing. Our selection of paper colors allows you to assign different colors to help in coding, filing and routing your forms. We can also match the order of any form you currently use.

NEWSLETTERS
Take advantage of the most cost-effective means to provide information, build recognition and market your company-newsletters. PDQ Printing can design a layout, add graphics, typeset your copy, print in any quantity, fold and deliver it to you and even maintain your mailing list.

MANUALS
Whether your manual or presentation is large or small, PDQ Printing can print whatever quantity you need, on any color of paper, add custom divider tabs, bind with mylar reinforced holes to match your ring binders and guarantee the delivery time.

CUSTOM TABS
Locate information more easily in your next binder or manual with customized divider tabs. Select from a range of colors and inks, and we'll add your choice of copy to each tab. All custom tabs are produced at our facilities to ensure high quality and quick turnaround.

INVITATIONS
Extend an invitation, make an announcement, or express a "thank you" quickly and simply by sending a customized invitation or announcement. PDQ Printing offers a quality selection of card stocks, inks and typestyles. And also consider our raised-letter printing that imparts the look and feel of engraving, without the cost.

RAFFLE TICKETS
Let PDQ Printing help your stimulate ticket sales with attention-getting tickets for your next event. Choose from exciting colors and paper stocks. Your tickets can also be numbered and perforated.

RESUMES
For that first resume or a resume revision, PDQ Printing can help you select all the elements needed for the correct professional impact. We can put together a complete resume package, all just for you.

MENUS
Coordinate your menu with your dining atmosphere easily by using our selection of papers, inks, typestyles and graphics. PDQ Printing can also laminate your menus to keep them clean and fresh for your next guest.

TRANSPARENCIES
For your next presentation, let PDQ Printing help you look your professional best by preparing color transparencies.

Copying-
MULTI-PAGES AND MANUALS
Our high speed equipment can get the job done quickly and easily when you need several different pages copied in varying amounts, or entire manuals, reports and handbooks copied on one or both sides. YOur documents can also be automatically collated and finished. For better oranization, use our customized divider tabs and our variety of color papers.

BOTH SIDES
Save on paper and mailing costs by having your copy printed on both sides.

LARGE DOCUMENTS
When you need a black line copy from a blueprint original or enlarged copies of charts and diagrams for proposals and presentations, we can make copies on paper, mylar, or vellum up to 36" wide and for any length.

RAISED LETTER PRINTING
Raised letter (or thermography) printing adds that extra, professional spark and the look of engraving to letterheads, envelopes, business cards and invitations.

Finishing-
COLLATING
Save time by using our high speed equipment to collate your multi-page documents

TRIMMING
Your printed or copied materials can be trimmed to any size quickly and precisely with our automated cutting equipment.

FOLDING
We can fold any quantity and any type of printed sheet to fit any size envelope. We can also "score" heavy stock with an indented guideline to make folding easy, more accurate, and to prevent cracking.

BINDING
Whatever your application, PDQ Printing has a binding to meet your objective: Velo, Spiral, or Perfect bindings. PDQ Printing can also shrink wrap your documents, or apply adhesive for padded business forms, memos and notes.

DRILLING AND STAPLING
Want to put your documents into binders or booklet form? PDQ Printing's high speed drilling equipment can drill holes in documents to fit any type of ring binder or cover. We can also collate, fold, saddle-stitch and trim booklets to various sizes. Or, we can staple your collated sets in the corner, the middle, or on the side.

PERFORATING AND DIE CUTTING
Make in easier for your customers and employees to remove a portion of your tickets, coupons, reply mail and business forms. PDQ Printing can perforate any document in a straight, horizontal, or vertical line. And PDQ Printing provides die-cutting for Rolodex cards, door hangers, business card holders and more.

LAMINATING
From instruction cards and price sheets to I.D. cards, PDQ Printing can protect any document with a clear film laminate - in a variety of thicknesses - to keep your materials clean and durable.

NUMBERING
Keep track of your forms couldn't be easier with PDQ Printing's consecutive numbering service. It works great for multi-part forms, tickets and certificates.

Imagesetting & Graphics-
TYPESETTING & DESIGN
With our full service Imagesetting & Graphics Department, any project can be designed more quickly, easily, professionally and economically than ever before. Using our wide variety of typestyles and graphics, our trained experts can create or typeset forms, letterheads, brochures, newsletters, graphics, menus, and more. And we can work from your rough layout, your typed copy, or your Macintosh or PC data.

CAMERA SERVICES
When you need quick and professional camera work for positives, reversals, screens or halftones, transparencies, and multiple exposures, call PDQ Printing. Our state-of-the-art graphic camera has enlargement/reduction capabilities that is operated by trained professionals to give you PMT's, stats, prints, and halftones.

LAYOUT AND CAMERA READY ART
Whether it's your idea or layout or our standard and custom designs, PDQ Printing can professionally prepare your piece for printing, submit it for your approval, print it, and guarantee the delivery time.

GRAPHICS
Make your documents and promotional pieces come alive with our regularly updated collection of professional computer graphics. Use our high quality, ready-to-use artwork, or select from pages of clip art for every purpose. All can be enlarged or reduced.

FILE CONVERSIONS
Whether you're using a Macintosh or PC, PDQ has the software to convert and prepare your files for professional layout, electronic typesetting or Linotronic output.

Mailing Services-
POSTAL COUNSELOR
Want to get your mail moving faster for the least possible money? PDQ Printing's trained personnel knows all about Postal Service discounts and regulations for first class, for business reply and for bulk mail. Postal rates may go up, but PDQ Printing can show you ways to bring them back down with our US Postal Service certified computer software. You can be assured of paying the lowest possible rate.

MAILING LIST MAINTENANCE
Get your mailing list maintained and update quickly and professionally by giving it to PDQ Printing. We can also generate computer labels with addresses and affix them to your envelopes.

DIRECT MAIL AND TARGET MARKETING
Direct mail is the most effective way to get to your targeted audience and command their attention for several moments. PDQ Printing can develop a promotional mailing piece directed at your customers. We can also pit together lists of potential customers by demographics, occupation, income, age group and much more.

It is 95% less expensive to market to your current customers than to develop new ones. The customers have done business with you before and need to be informed of future sales and services. PDQ Printing can retrieve this data from your computer or input your data from receipts, checks or other sources.

Printing-
INK COLORS
Add one or several ink colors to attract a reader's attention or strengthen your image. Choose from our standard ink colors or from over 500 custom colors

REGULAR WEIGHTED PAPERS
For one-sided printing or copying, our economical 20# paper is a popular choice. It's available in a wide range of fresh colors with matching envelopes.

MEDIUM WEIGHTED PAPERS
If you need a more durable paper with high printing performance for two-sided printing, our medium weight paper's high opacity get's the job done beautifully. And it's available in colors to match our regular and heavy weight papers.

HEAVY WEIGHTED PAPERS
For covers, folders, direct mailers, reply cards and posters, our heavier papers more than meet the challenge, and are available in your favorite colors. This functionable and durable stock also meets postal requirements for business reply mail.

RECYCLED PAPERS
Even if environmental concerns were unnecessary, we'd still put these papers at the top of our list. The subtle texture and soft shades of our recycled papers lend a unique aesthetic quality to any document. Recycled papers perform especially well for stationary, business cards, brochures and newsletters.

SPECIALTY PAPERS
Added to PDQ's complete line of professional papers are specialty papers for special purposes: Attention-getting fluorescent astrobright papers; glossy papers in enamel or high gloss that are ideal for printing photos, screens and artwork; high quality index card stocks, and adhesive papers such as Davac, and Crack 'n' Peel. And all are available in your choice of color, weight and size.

ENVELOPES
Whether you need envelopes for business mail, remittance and statements, invitations and announcements, catalogs and booklets, or envelopes with or without windows, PDQ Printing has the right envelope for the job.
Services
Same Day "Fax & Filing" at Contra Costa Court-
Do you need to file court forms or papers at the Contra Costa Courthouse? The clerk will only accept your forms and document until 3:00pm Monday - Friday and online filing services will only accept your forms until 1:00pm or 2:00pm.

However, if you fax it to us before 4:30pm Monday - Friday, we will hand deliver it to the after-hours drop box at Main Courthouse or at the Family Law Building on the SAME DAY (before the 5pm deadline)!!!

We can only accept the following forms and papers for delivery to the after-hours drop box at the Main Courthouse.
* Civil (limited and unlimited jurisdiction)
* Juvenile
* Criminal
* Civil Harassment
* Probate

We can only accept the following forms and papers for delivery to the after-hours drop box at the Family Law Building:
* Family law (including divorce, child custody & visitation, child and spousal support)
* Domestic violence
* Ex parte (emergency)

Litigation matters are time-sensitive and require efficient handling. Make sure that your documents get filed TODAY!

Forms must be emailed or faxed to PDQ Printing and you must call to confirm receipt and request our delivery service to the Court's after-hours drop box. You will be charged for both the filing fee (see http://www.cc-courts.org/_data/n_0003/resources/live/2009PublicFeeschedule.pdf) and $50 for PDQ to deliver the papers and the fee to the court's after-hours dropbox.

You are solely responsible for completing and transmitting documents correctly and in a timely fashion, for confirming PDQ Printing's receipt of your documents, and for checking and responding to notifications, email or otherwise, for rejected filings or documents.

NO INCIDENTAL or CONSEQUENTIAL DAMAGES
To the fullest extent allowed by applicable law, you agree that none of the PDQ PRINTING Parties will be liable to you, your successors, agents, heirs or assigns, and/or any other person or entity for general, special, incidental, consequential, indirect, or punitive damages of any kind, including, but not limited to, those damages resulting from loss of use, data, sales, goodwill, or profits, whether or not PDQ PRINTING has been advised of the possibility, or under any legal or equitable theory of liability, including theories of tort, contract, or otherwise arising out of the use of the PDQ PRINTING web site or Services.

YOU EXPRESSLY AGREE AND ACKNOWLEDGE THAT PDQ PRINTING SHALL HAVE NO LIABILITY WHATSOEVER WITH RESPECT TO ANY ACTIONS OR OMISSIONS BY ANY COURT AND/OR OTHER GOVERNMENT AGENCIES WITH WHOM PDQ PRINTING INTERACTS WITH IN CONNECTION WITH THE SERVICES. IN PARTICULAR, PDQ PRINTING SHALL HAVE NO LIABILITY WITH RESPECT TO ANY COURT AND/OR GOVERNMENT AGENCY'S FAILURE TO PROPERLY OR TIMELY RECEIVE, FILE OR PROCESS ANY DOCUMENTS OR OTHER MATERIALS TRANSMITTED BY PDQ PRINTING ON YOUR BEHALF.

NEITHER PDQ PRINTING, NOR ANY OF THEIR RESPECTIVE TRADING PARTNERS, SUPPLIERS, LICENSORS OR CONTRACTORS SHALL HAVE ANY LIABILITY TO YOU WITH RESPECT TO THIS AGREEMENT OR OTHERWISE, INCLUDING ANY LIABILITY FOR FINES, PENALTIES, DISPUTES OVER FEES, DEPOSITS, COMMISSIONS, CHARGES FOR GOODS OR SERVICES, THIRD PARTY COSTS OF CORRECTING, PERFORMING OR RE-PERFORMING ANY WORK OR OTHER ACTIVITY, CONTRACTUAL DAMAGES, LOSS OF BUSINESS OR PROFITS OR ANY OTHER SPECIAL, INCIDENTAL, CONSEQUENTIAL, PUNITIVE OR EXEMPLARY DAMAGES, EVEN IF THAT PARTY HAS BEEN ADVISED OF THE POSSIBILITY OF SUCH DAMAGES. IN NO EVENT SHALL PDQ PRINTING, NOR ANY OF THEIR RESPECTIVE TRADING PARTNERS, SUPPLIERS, LICENSORS OR CONTRACTORS' AGGREGATE LIABILITY FOR DIRECT DAMAGES EXCEED THE TRANSACTION FEES PAID BY YOU TO PDQ PRINTING, EXCLUSIVE OF COURT FEES, FOR THE RELEVANT TRANSACTIONS GIVING RISE TO SUCH CAUSE OF ACTION.

Limitation of Liability
You agree that your sole remedy for any breach of this Agreement by PDQ PRINTING or any of the PDQ PRINTING Parties shall, at the option and sole discretion of PDQ PRINTING, be the following: (i) correction of any Service causing you damage; or (ii) refund of the amount you paid for the Service that caused damages incurred by you in reasonable reliance on the Service. You also agree that the damage exclusions and this limitation of liability shall apply even if any remedy of its essential purpose fails.